Yes, it's no secret, France can be un vrai paradis for all the meat-lovers of the world: Beef, chicken, lamb, pork—not to mention, of course, les cuisses de grenouille (frog legs) and escargot!
But… how about les végétariens living out there? 
Do we ever think about them?
Should they all simply starve?
Well, bien sûr que non (of course not)
That is precisely why The French Blog has proudly concocted this convenient "Mini-Survival Guide for Vegetarians in France"!
French words you probably want to be in your food if you are vegetarian (ranked in terms of importance, although that tends to vary for everyone):
Végétarien: Vegetarian 
Végétalien: Vegan
Le soja: Soy
Le tofu: Tofu
Céréales Grains
Le gluten: Gluten
Les germes: Sprouts
Germes de soja: Beansprouts
Avoine: Oats
Sans graisse animale; Without animal fat
Magasin diététique: Health Food Shop
Des lentilles: Lentils
Des lentilles verts: Green lentils
Les pois chiche: Chickpea
La noix: Walnuts
La noisette: Hazelnut 
Les cajous: Cashew nuts
Les haricots Azuki: Azuki beans
Le boulghour: Bulguar wheat
French words for ingredients you want to avoid as a vegetarian (ranked in terms of importance, also varying according to each person):
La viande: Meat
La graisse animale: Animal fat
La gélatine: Gelatin
La Glycérine: Glycerin
Albumine: Albumen
La colle de poisson: Isinglass
La lanoline: Lanolin 
Le poil: Bristle
La présure: Rennet
Suif: Tallow
And in recent news, no-meat Star "Sir" Paul McCartney has recently released an official statement on his website:
"The French Government's recent decree effectively enforcing the consumption of animal products in public institutions is a backward step for France. It goes against the Charter of Fundamental Rights of the European Union by prohibiting individuals' right to express their beliefs. No one needs to eat animals – and we can combat climate change and lessen the risk of suffering from heart disease and other ailments by reducing the amount of meat we eat."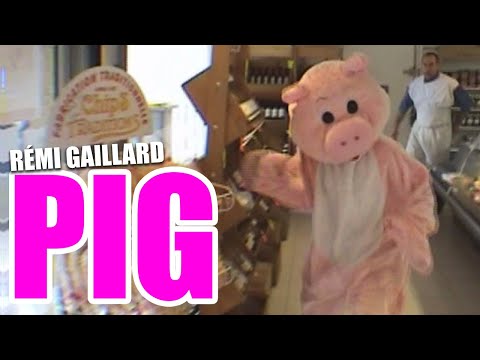 "Vegan Vengeance": Rémi Gaillard joins the V-resistance!