Oyez, oyez! Now that the 2012 French Presidential elections are practically around the corner, we are likely to discover more and more French "parodies politiques"!
One of those, which have surfaced over a year ago, a quite hilarious one actually, is the parodie based on a classic song of French comedian Fernandel called "Félicie aussi" ("Felicie too")
One way to look at this "tongue-in-cheek" classique is that it is a French (but, quite frankly, a slightly more sophisticated) equivalent of the American "That's what she said" sense de l'humour —Starring French President (well, at least for now) Nicolas Sarkozy :)    
http://www.dailymotion.com/video/x2ig4r
First, get acquainted with the original "Félicie aussi" by Fernandel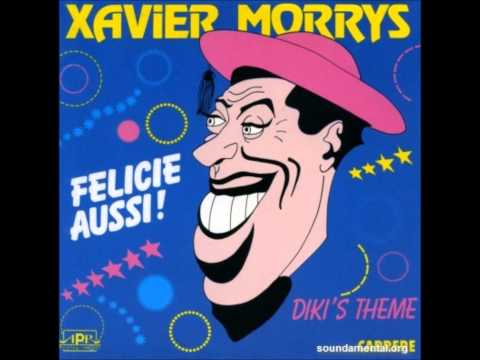 "Félicie aussi" by Xavier Morrys
A memorable 1990 remix of Fernandel's   

Then there's the "Motörhead-like" reprise (cover) played by le groupe Santiago
http://www.dailymotion.com/video/xb457i
And now la parodie politique (the political parody) in question (nicely done, Pierre Lenuage!)
C'est dans un coin de Neuilly-sur-Seine que j'ai rencontré Sarkozy,

It was around Neuilly-Sur-Seine that I met Sarkozy
Il approchait de la cinquantaine, et moi j'approchais d'la mairie…
He was pushing fifty, while I was pushing the door of the municipal building…

Je trouvais vite une occasion d'engager la conversation

I quickly found an opprtunity to kick-start the conversation
Il pleuvait, enfin peut-être, la mémoire c'est souvent traître

It was raining, or maybe it was—Oh well, you know, memory can often be treacherous
Sarkozy… aussi 

Sarkozy… too
C'était une ville sans complexes, tout le monde avait une Rolex

It was a pretty laid back town, where everyone sported a Rolex
Sarkozy… aussi !

Sarkozy… too!
La pauvreté, on s'en fiche, la mairie donne tout aux riches

Poverty, nobody cares, the municipality provides everything to the wealthy
Sarkozy… aussi !

Sarkoyz… too!
Les voitures sur les parkings, elles sont toutes un peu bling-bling

The cars at the parkings, they're all a bit bling-bling
Sarkozy… aussi !
Sarkozy… too!
Comme j'avais gagné sa confiance, Il m'emmena dîner chez Fouquet's

Since I earned his trust, he took me to the Fouquet's
Il me dit "je dis ce que je pense", je lui dis "pensez-vous ce que vous faites ?"

He told me: "I say what I think", I told him: "Do you think about what you do?"
Pendant qu'il mangeait son gratin, je lui parlais de tout et de rien

While he was tasting his gratin, I made small-talk
La France est dans la fournaise, elle a fait un gros malaise

France is in deep trouble, the nation's totally passed out
Sarkozy… aussi !

Sarkozy… too!
Les affaires vont pas toutes seules, le déficit a une sale gueule

Big Business always needs a little push, deficit looks pretty ugly
Sarkozy… aussi !

Sarkozy… too!
Il y a des jeunes sans travail, mais c'est tous de la racaille

There's a jobless youth out there, but hey they're all scum
Sarkozy… aussi !

Sarkozy… too!
Heureusement par sacrifice, Dieu nous a donné son fils

Fortunately, out of sacrifice, the Lord gave us his Son
Sarkozy… too!
L'amitié devenant si belle, je suis invité à l'Elysée

As our friendship blossomed so beautifully, I was invited to the Elysee
Comme c'était le soir de noël, une fête était organisée

Since it was Christmas night, a party was thrown
Y'avait des canapés de saumon, je m'assis sur celui du salon

Tasty Salmon canapés were served, but I preferred sitting on the living room sofa
L'ambiance était plutôt cool, un sapin montrait ses boules,

The atmosphere was pretty cool, a Christmas tree was boasting off its balls
…Sarkozy… aussi
…Sarkozy… too
Un fort sentiment d'ennui pénétrait Carla Bruni

A heavy feeling of boredom deeply plunged into Carla Bruni
(…)

(…) 
Dans la soupe, y'avait une blatte, elle avait de toutes petites pattes

In the soup there was a cockroach, it had teeny tiny feet
Sarkozy… aussi 
Sarkozy… too
Des bottes attendaient tranquilles que Mitterrand les enfile

Some boots were nicely waiting for Mitterrand to whip them on
Sarkozy… aussi !
Sarkozy… too!