Posted on 11. Apr, 2012 by Sandra in Culture, Music, People
Since I have begun to write blog entries for Transparent Language, I know that there are several German music bands who are very well known beyond the borders of Germany, e.g. Rammstein, Scorpions, and Tokyo Hotel. But do you also know the German band PUR?
PUR has been the most successful German band in Germany since the last 15 years, and unlike many other German musicians they sing in German. One characteristic feature of PUR is that they polarize: people either love them or do not like them all. It seems that most people are ashamed of admitting that they like, at least a little bit, the music of PUR. I confess that I possess one of their albums, thus, I like their music because it is fairly melodic and the lyrics are easy to understand but, nevertheless, still quite philosophic.
The members of PUR come from Bietigheim-Bissingen (Baden-Württemberg), a town near Stuttgart and they founded the band in 1975, when all of them still attended school. They started their career as the student band "Crusade". In schooldays they still sang in English but when Hartmut Engler – today's singer and bandleader – later joined "Crusade" they began to sing in German because Hartmut Engler recognized that their fans like their music and wanted to make sure that everyone can understand what he is singing about. – Before Hartmut became a member of the band, the drummer of "Crusade" performed the vocal part. – All members agreed to Hartmut's suggestion to sing in German.
Another renewal of the band, when Hartmut joined them, was the changing of their band name in 1980. Since they had started to sing their own songs in German they called themselves "Opus", which turned out to have been a bad decision because another band form Austria, which was also named "Opus" released their hit single "Live is life" in 1985. Consequently, the members had to choose another name, namely PUR.
But in the beginning of their career they were not that well known and successful that they could have lived on their music. Thus, they performed regularly in GI clubs who were still based in Germany at that time and covered songs by American musicians, e.g. Bruce Springsteen and Lynyrd Skynyrd. By this they earned the money they needed to afford their own tour bus, and they eventually could start touring throughout the whole republic.
The first real breakthrough they made was in 1986 when they won the Bundesrockpreis (lit. Federal Rock Award) –  a music contest for amateurs, which finally resulted in a record deal in January 1987. Although PUR already had a remarkable fan base and released four albums from 1987 to 1991, the media had not paid much attention to the band, but rather sneered at them. This changed when PUR performed at the Hockenheim Rock Festival in 1991, where 110.000 people listened to their music. PUR's long-desired "second" breakthrough was finally there and they sold more than 1 million copies of their "Live"-Album.
I have chosen two of my favorite songs for you and I hope you also like them a little bit. In addition to the German lyrics, I also give the English translations. Enjoy!
Wo sind all die Indianer hin? – Where have all the Natives gone?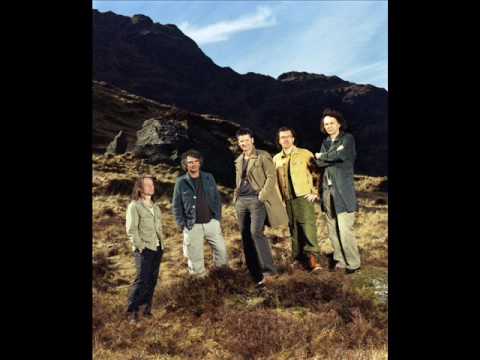 Lyrics:
Wo sind all die Indianer hin?

Wann verlor das große Ziel den Sinn?

Dieses alte Bild aus der Kinderzeit

Zeigt alle Brüder vom Stamm der

Gerechtigkeit

Wir waren bunt bemalt und mit wildem Schrei

Stand jeder stolze Krieger den

Schwachen bei

Unser Ehrenwort war heilig

Nur ein Bleichgesicht betrog

Und es waren gute Jahre

Bis der erste sich belog

(Refrain)

Wo sind all die Indianer hin?

wann verlor das große Ziel den Sinn?

So wie Chingachgook für das Gute

stehn

Als letzter Mohikaner unter Geiern nach

dem Rechten sehn

Der "Kleine Büffel" spielt heute Boß

Er zog mit Papi´s Firma das große

Los

"Geschmeidige Natter" sortiert die Post

Und in seiner Freizeit sagt er meistens

"Prost!"

Und die Friedenspfeife baumelt über´m

Videogerät

Wieviel Träume dürfen platzen,

Ohne dass man sich verrät?

(Refrain)

Wo sind all die Indianer hin?

wann verlor das große Ziel den Sinn?

So wie Chingachgook für das Gute

stehn

Als letzter Mohikaner unter Geiern

nach dem Rechten sehn

Es gib noch ein paar wenige vom

Stamme der Schoschonen

Die finden sich,

erkennen sich am Blick

And deren gute Taten kann man nur

durch Freundschaft belohnen

Sie nehmen ein Versprechen nie zurück

Und die Friedenspfeife baumelt über´m

Videogerät

Wieviel Träume dürfen platzen,

Ohne dass man sich verrät?

(Refrain)

Wo sind all die Indianer hin?

wann verlor das große Ziel den Sinn?

So wie Chingachgook für das Guten

stehn

Als letzter Mohikaner unter Geiern nach

dem Rechten sehn

Where have all the Natives gone?

When has the great aim lost its sense?

This old picture from childhood

Shows all brothers of the tribe of

fairness

We were colorfully painted and with wild yelling

Every proud soldier supported the

weak

Our word of honor was sacred

Only a pale-face deceived

It had been good years

Until the first one deceived himself

Where have all the Natives gone?

When has the great aim lost its sense?

Standing for the good thing just like

Chingachgook

Checking if everything is in order just

like the last of the Mohicans among

vultures

"Little Buffalo" is playing boss now

He hit the jackpot with daddy's

company

"Slinky Viper" is sorting mail

And his spare time he mostly says

"Cheers!"

And the peace pipe is swinging above

the video device

How many dreams may shatter

Without betraying oneself?

Where have all the Natives gone?

When has the great aim lost its sense?

Standing for the good thing just like

Chingachgook

Checking if everything is in order just

like the last of the Mohicans among

vultures

There are still a few of the tribe of the

Shoshones

They will find each other,

they recognize each other by their look

And their actions can only be

rewarded by friendship

They never go back on a promise

And the peace pipe is swinging above

the video device

How many dreams may shatter

without betraying oneself?

Where have all the Natives gone?

When has the great aim lost its sense?

Standing for the good thing just like

Chingachgook

Checking if everything is in order just

like the last of the Mohicans among

vultures
Abenteuerland – Land of Adventures
http://www.dailymotion.com/video/xcu67s
Lyrics:
Der triste Himmel macht mich krank

Ein schweres graues Tuch

Das die Sinne fast erstickt

Die Gewohnheit zu Besuch

Lange nichts mehr aufgetankt

Die Batterien sind leer

In ein Labyrinth verstrickt

Ich seh` den Weg nicht mehr

Ich will weg, ich will raus

Ich will  "wünsch mir was "

Und ein kleiner Junge nimmt mich an

die Hand

Er winkt mir zu und grinst:

Komm hier weg, komm hier raus

Komm, ich zeig dir was

Das du verlernt hast vor lauter

Verstand

Komm mit

Komm mit mir ins Abenteuerland

Auf deine eigene Reise

Komm mit mir ins Abenteuerland

Der Eintritt kostet den Verstand

Komm mit mir ins Abenteuerland

Und tu`s auf deine Weise

Deine Fantasie schenkt dir ein Land

Das Abenteuerland

Neue Form, verspielt und wild

Die Wolken mal`n ein Bild

Der Wind pfeift dazu dieses Lied

In dem sich jeder Wunsch erfüllt

Ich erfinde, verwandle mit Zauberkraft

Die Armee der Zeigefinger brüllt:

"Du spinnst!"

Ich streck` den Finger aus

Ich verhexe, verbanne, ich hab die

Macht

Solange der Kleine da im Spiegel

noch grinst

Komm mit

Komm mit mir ins Abenteuerland

Auf deine eigene Reise

Komm mit mir ins Abenteuerland

Der Eintritt kostet den Verstand

Komm mit mir ins Abenteuerland

Und tu`s auf deine Weise

Deine Fantasie schenkt dir ein Land

Das Abenteuerland

Peter Pan und Captain Hook mit

siebzehn Feuerdrachen

Alles kannst du sehen, wenn du willst

Donnervögel, Urgeschrei,

Engel, die laut lachen

Alles kannst du hören, wenn du willst

Du kannst flippen, flitzen, fliegen

und das größte Pferd kriegen

Du kannst tanzen, taumeln, träumen

und die Schule versäumen

Alles das ist möglich in dir drin,

in deinem Land

trau dich nur zu spinnen,

es liegt in deiner Hand

Komm mit!

auf deine eigene Reise

komm mit!

und tu's auf deine Weise!

Komm mit

Komm mit mir ins Abenteuerland

Auf deine eigene Reise

Komm mit mir ins Abenteuerland

Der Eintritt kostet den Verstand

Komm mit mir ins Abenteuerland

Und tu`s auf deine Weise

Deine Fantasie schenkt dir ein Land

Das Abenteuerland

The dreary sky makes me sick

A heavy gray layer

That it almost suffocates the senses

The habit is visiting me

Haven't been refueled for a long time

The batteries are empty

Entangled in a maze

I can't see the path anymore

I wanna go away, I wanna leave

I want "make a wish"

And a little boy takes me by the

hand

He is waving at me and grins

Get away, get out

Come, I show you something

That you have forgotten for

reasoning

Come

Come with me to the land of adventures

On your own journey

Come with me to the land of adventures

Reasoning is the entrance fee

Come with me to the land of adventures

And do it your way

Your fantasy bestows you a land

The land of adventures

Another shape, playful and wild

The clouds paint a picture

The wind whistles this song along

In which every wish comes true

I make up, I change with magic power

The army of index fingers screams

"You are crazy!"

I put out my finger

I cast a spell, I have the

power

As long as this little boy in the mirror

Keeps on grinning

Come

Come with me to the land of adventures

On your own journey

Come with me to the land of adventures

Reasoning is the entrance fee

Come with me to the land of adventures

And do it your way

Your fantasy bestows you a land

The land of adventures

Peter Pan and Captain Hook

with seventeen fire dragons

You can see everything, if you want

Thunderbirds, primeval cheering,

angels who are laughing out loud

You can hear everything, if you want

You can flip, dash, fly

and get the biggest horse

You can dance, stagger, dream

and miss school

Everything is possible inside you,

in your land

Dare to be off your head,

it lies in your hand

Come!

On your own journey

Come!

And do it your way

Come

Come with me to the land of adventures

On your own journey

Come with me to the land of adventures

Reasoning is the entrance fee

Come with me to the land of adventures

And do it your way

Your fantasy bestows you a land

The land of adventures