The  countdown to Easter (Πάσχα, Pasha) , the most important Greek holiday, has already started.  The Easter traditions have been preserved  and are still followed by most Greeks, religious or not.  Some people, relate Easter to a big open air celebration with music, dance, and of course a meal that is composed of lamb and wine.  It is an opportunity to meet friends and relatives, to be joyful and careless and to enjoy the spring. Some others, relate it to the church service during the Holly Week and the devout Byzantine hymns of Holy Thursday and Good Friday. It is a period of love and forgiveness and the right moment to connect spiritually and emotionally with the others.
Every Greek region has its own way and customs of celebrating Easter but some traditions are common.
Μεγάλη Πέμπτη (megali Pempti Holy Thursday) is a day full of colors and smells. People prepare  κουλούρια (koulouriα, Greek cookies) and τσουρέκι (tsoureki, Easter bread) and they dye and decorate  eggs, in a festive ambiance.  The tradition of decorated eggs is common in the Balkan countries.
If you want to go Greek this Easter, watch these recipes and make your own tsoureki and koulouria!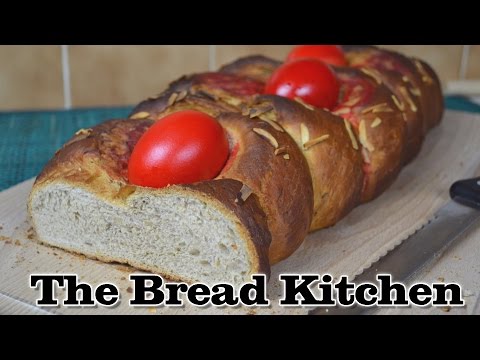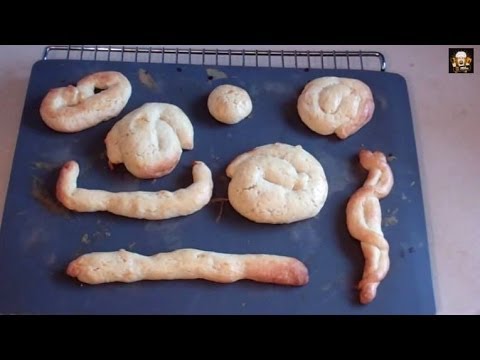 Μεγάλη Παρασκευή (Megali Paraskevi, Good Friday) is a day of mourning. The Bier of Christ (Επιτάφιος, Epitafios)  which has been decorated with flowers, is transported in the streets and is followed by the believers.
Μεγάλο Σάββατο (Megalo Savato, Holy Saturday) people celebrate the Resurrection.  They go to church and at midnight they get  the Holy Light (Άγιο Φως, agio fos) by the priest, and they exchange greetings. They have decorated candles (λαμπάδα, lambada) and carry the light home.  It is the end of the forty days Lent.
Κυριακή του Πάσχα (Kiriaki tou Pasha, Easter Sunday) is a day of joy and happiness. Traditionally, people spend Easter with their family, they eat lamb, crack boiled red eggs,  and take a break from their everyday life.
Easter greetings and expressions
Καλό Πάσχα (Kalo Pasha, have a nice Easter)
Καλή Ανάσταση (Kali Anastasi, Anastasi= Resurrection)
Χρόνια Πολλά (Hronia polla)
Χριστός Aνέστη, Αληθώς (Hristos Anesti, Alithos Anesti): When the priest announces the resurrection of Christ, people spread the word by saying  "Χριστός Ανέστη" (Hristos Anesti) which means "Christ has risen". The other person must respond by "Αληθώς" (Alithos) which could be translated as "indeed".