The summer is at its peak and some of you are probably on holiday. For those of you who want to practice Greek, in this post there is a listening comprehension exercise suitable for Intermediate students. Watch the video about the Toy Museum and do the exercise that follows: you have to tell whether the statements are true (σωστό) or false (λάθος). Read the phrases first and then listen to the video twice (or as many times as you like, if you find it hard) and do the exercise.
Καλή διασκέδαση! Enjoy!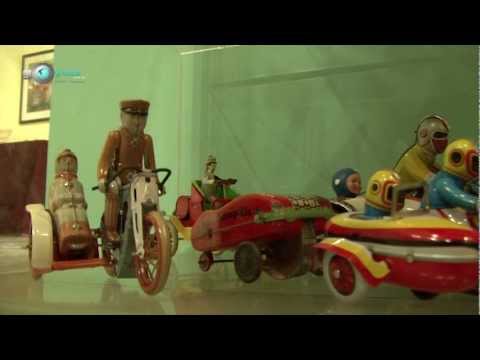 1. Τα παιχνίδια είναι από ξύλο.
2. Τα παιχνίδια είναι δωρεά του δημάρχου της Αθήνας.
3. Τα παιχνίδια είναι από το 1980 και μετά.
4. Στο μουσείο υπάρχουν παιχνίδια σχετικά με τον αθλητισμό.
5. Στα παιδιά άρεσε το τσίρκο γιατί μόνο εκεί έβλεπαν τα ζώα της ζούγκλας.
6. Στο μουσείο υπάρχουν αεροπλάνα και ελικόπτερα.
7. Ο Τιτανικός είναι ένα από τα παιχνίδια που υπάρχουν στο μουσείο.
8. Τα παιδιά μπορούν να παίξουν με τα παιχνίδια.
You may find the transcription and the right answers here: mouseio paihnidion