Anyone that knows me and my blogger style know that I love looking at pop culture and seeing
how Ancient Rome or the Latin language resonates within it. So this week is no exception, I will
be looking at the Season Finale of Game of Thrones. Just like everyone else that watched it, I
was excited and pumped! So let's do this…
~~~~~~~~~~~~~~XXXXXXXXXXXXXSpoilers Below.XXXXXXXXXXXXXXXX~~~~~~~~~~~~
So, here we go! Now while I want to talk and dish about all the fan theories concerning this
scene- let's just focus on the scene and what it mimics from ancient history.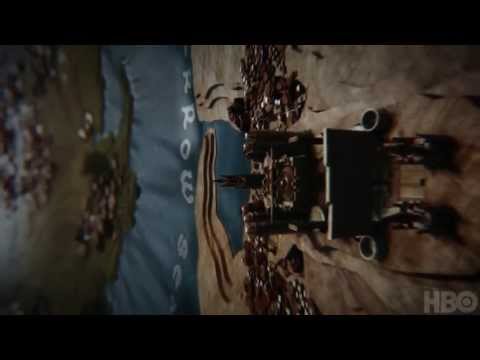 Now if I was a meaner person I would have entitled this post: Et Tu Olly? But that may have made some people quite upset.
Here is the scene I want to focus on- and you guess it- Jon Snow's "final" scene (no pun
intended). Here is a clip from HBO's Game of Thrones:
Now, I couldn't have been the only one that noticed the UNCANNY resemblance to ANOTHER
famous stabbing murder-right? Julius Caesar? March 15th 44 B.C.E? In the theater of Pompey?
Here is a clip from HBO's Rome: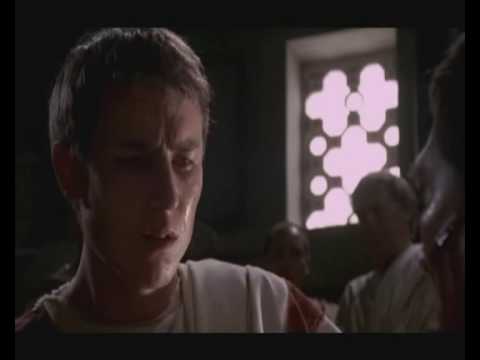 So, let me get this straight…
Jon Snow vs. Julius Caesar
1. Both men in power- Lord Commander vs. Dictator or Rex (King).
PICTURE
2. Both "Murdered" by stabbing (Jon Snow was stabbed by four knives before losing
consciousness & Julius Caesar was stabbed 23 times.)
3. Stabbed by "friends" or "brothers."
4. Both betrayed by one person they thought wouldn't betray them (Jon Snow-Olly & Caesar-
Brutus).
*However, it should be noted that Olly was a show creation and not part of the books. What
other purpose does Olly serve in the series other than an empathetic reminder of the cruelty of
Wildlings AND to serve as a Brutus type figure.
5. Both considered "traitors." Jon Snow betrayed his Night Watch and Brothers. He betrayed
their ultimate neutrality in the book. Caesar betrayed the senators by betraying the Republic.
Ironic Moments:
1. Jon Snow is ultimately betrayed by Bowen. "The final straw for Bowen (Old Pomegranate) is
when Jon reads aloud a letter sent by Ramsay Bolton and Jon states intention to march on House
Bolton at Winterfell, threatening the neutrality of the Night's Watch. Bowen and fellow
conspirators stab Jon Snow several times" Bowen who is known as the Old Pomegranate, which
is considered a food of the Underworld and Pluto.
2. Caesar's last words is a topic of much discussion. However,Suetonius reports that it was
Greek ""καὶ σύ, τέκνον" meaning "You too, child?" I find this to be somewhat ironic, because
Brutus is not a child. Thus, this term child must be a term of endearment or Caesar's thoughts on
Brutus.
2a. For Jon, he does not utter last words- but it is not hard to imagine that he thought something
similar with Olly delivering the final blow.
Conclusion:
This, as always, was fun to write and explore. If you would like to see some other comparisons I have found between Ancient Rome and GoT (Game of Thrones) here.