Posted on 19. Jul, 2012 by yelena in Uncategorized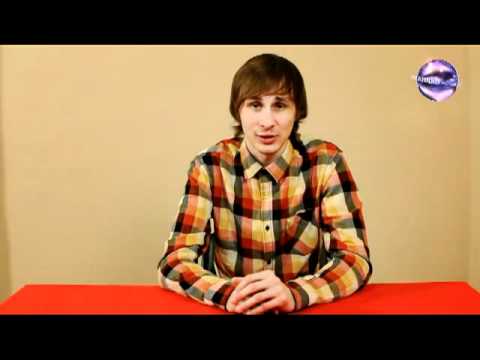 The person in the above video does not pronounce one of the letters, the Russian letter Р. But it doesn't stop him since, as he points out, there are 32 other letters to work with. Don't worry if you don't understand most of what he says. He speaks so fast that even native speakers of Russian find it difficult to keep up.
It's very easy to learn letters of Russian alphabet. In fact, you can learn the entire alphabet and start reading Russian in about an hour. Achieving correct pronunciation is quite another matter. Notoriously difficult sounds, such as [р] and [л] cause plenty of headaches even for the native speakers.
When someone who speaks Russian can't roll his [р] or articulate [л] sounds, he is said to картавить. Famously, Владимир Ленин картавил (Vladimir Lenin couldn't pronounce his р sounds). Just watch the movie Ленин в 1917 году (Lenin in 1917).
Another fairly common дефект дикции (articulation defects) is replacing свистящие звуки с и з (whistling sounds [с] and [з]) with шипящие звуки ш и ж (hissing sounds [ш] and [ж]). If this happens, the person is said to шепелявить. Маленькие дети часто и картавят и шепелявят (Young children frequently do not pronounce [р] and [л] sounds and replacing whistling sounds with hissing ones).
Most Russian children eventually learn the correct articulation. Some require help of a specialist known as логопед (speech therapist). In addition to articulation, логопедия (speech therapy) helps with заикание (stuttering) and гнусавость (nasal intonation).
Now, there are examples in both real life and fiction of articulation problems. Some are associated more with положительные герои (positive characters) while others are reserved mostly for отрицательные герои (negative characters). Good guys and sexy gals might have a bit of картавость or might заикаться (to stutter) slightly. Гнусавые голоса (nasal voices) and шепелявость are reserved for bad guys.
And then there are comical examples, including this most famous one from the old comedy По семейным обстоятельствам (Due to Family Circumstances). The entire two-part movie is available on YouTube, in case you want to watch it. Or you can just watch this episode, known as Фефекты фикции.
In it worried grandparents invite a private логопед (speech therapist) to work with their cute little внучка (granddaughter). При встрече, выясняется, что у самого логопеда проблемы дикции (During the meeting it transpires that the speech therapist himself has articulation problems). The entire scene is built around comical misunderstandings between the adults (the little girl doesn't seem to have much of a difficulty).
It is a уморительная (hilarious) scene, especially when some of the mispronounced words sound just like other words. To begin with, логопед не выговаривает звуки д, р, л (the speech therapist does not pronounce the sounds [д], [р], [л]). Instead, he replaces them with sounds [ф], [г], [й].
As a result, the word девочка (girl) becomes фефочка, будет (will as in future tense of "to be") turns into буфет (buffet) and улица Горького (Gorky street) becomes улица кое-кого (someone's street).
Even funnier is the part where the therapist is trying to explain how a mother and daughter who used to live in the same квартира (apartment) split and now live она – на Кировской, а она – на Киевской (one – on Kirovskaya street and the other – on Kievskaya street). The problem, of course, that given therapist's articulation problems, both street names sound the same – она – на Киевской, а она – на Киевской.
His atrocious articulation notwithstanding, the therapist is regarded as the top specialist in his field because, as one of the grandmothers explains:
Специалисту не обязательно всё уметь самому. Он должен уметь учить других. (A specialist doesn't have to be able to do it all himself. He must be able to teach others.)
In all this hilarity, the little girl is seemingly forgotten. And yet, she is the only person who figures out a simple and effective way to get around her own дефект фикции. Her only problem is she doesn't articulate her [р]. Here's how she deals with it:
When a therapist asks her Девочка, скажи "рыба" (Little girl, say "fish") she answers with "селёдка" (herring), avoiding the troublesome sound altogether. Just like the song from another old movie, Айболит-66 (Aibolit-66) has it нормальные герои всегда идут в обход (normal heros always choose detours).
Personally, I find this strategy extremely effective. Even after years of living in the US, I still can't pronounce "beach", and "sheet" correctly. Instead, I say "seaside", "linen" which works 99% of the time.
What Russian sounds and words do you find difficult to pronounce?