Hola a todos ¿Qué tal?
Following on from the last Spanish Practice Lesson, today we are going to practice some more very useful Spanish vocabulary related to illnesses, symptoms and medicine and how to manage in Spanish at the doctor's.
Answers to all tasks involved in this lesson will be given at the end of the post and you can also follow a link with this post to watch the original theory video lesson on the same topic.
To go back and watch the original video lesson please follow this link:
More about managing in Spanish at the doctor´s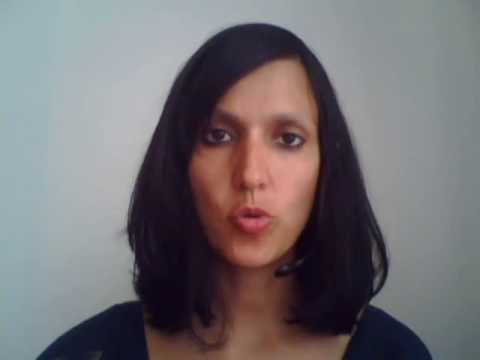 1. First, please translate the following words from Spanish to English:
Pediatra
Médico
Consulta
Enfermera
Centro de salud
Hospital
Do you know the difference between "medico" and "doctor"?
2. Let´s practice now some Spanish vocabulary related to illnesses, symptoms and medicine. How do you say these things in Spanish?
Symptoms
Throat infection
Sunstroke
Indigestion
Sprain
Prescription
Medicine
Aspirins
Cream
3. Now translate these words from Spanish to English:
Enfermedad
Virus
Intoxicación
Tortícolis
Rotura
Pastillas
Inyecciones
Antibióticos
4. Let´s see now if you understand these typical Spanish phrases describing how one feels:
Tengo fiebre
Estoy mareada
Me siento débil
Me siento mal
Tengo gripe
Tengo tos
Tengo dolor de cabeza
Tengo náuseas
Estoy cansada
Estoy enferma
Tengo resfriado
Me duelen los pies
5. Finally, please tell me how to say the following things in Spanish:
Where is doctor Martínez's surgery?
Who is last in the queue?
What is wrong? (friendly)
What is wrong? (formal)
You have to take these tablets
You must take these tablets
It is nothing
It isn't serious
Take it easy
This is all for today.
I recommend that you review also the previous video lesson. With both sets of information you should be able to manage very well at the doctor's in a Spanish speaking country.
¡Hasta pronto!
I hope you are enjoying my weekly interactive Spanish lessons. Follow this link for many more great resources to help you learn and practice Spanish.
Answers:
1.
Paediatrician
Doctor
Doctor's surgery
Nurse
Health Centre
Hospital
A doctor is "un médico", but when you are talking directly to him you will use the word "Doctor/a". For example: Buenos días doctor Martínez. Also you will use "doctor/a" when talking about a doctor with his/her name. For example: "La doctora Fernández es muy simpatica".
2.
Síntomas
Infección de garganta
Insolación
Indigestión
Torcedura
Receta
Jarabe
Aspirinas
Pomada /crema
3.
Illness
Virus
Food poisoning
Stiff neck
Fracture
Tablets
Injections
Antibiotics
4.
I have fever/a temperature
I feel dizzy/sick
I feel weak
I feel unwell
I have the flu
I have a cough
I have a headache
I feel nauseous
I am tired
I am ill/sick
I have a cold
My feet hurt
5.
¿Dónde está la consulta del doctor Martínez?
¿Quién es el último?
¿Qué te pasa?
¿Qué le pasa?
Tiene que tomar estas pastillas
Debe tomar estas pastillas
No es nada
No es grave / No tiene importancia
Cuídese