¡Hola! ¿Qué tal?
Hoy vamos a practicar más vocabulario relacionado con la medicina.
Al final de este post encontrarás las respuestas a todas las preguntas de esta lección y puedes seguir el enlace de este post para ver el vídeo teórico original sobre el mismo tema.
To go back and watch the original video lesson please follow this link:
Advanced theory video lesson 19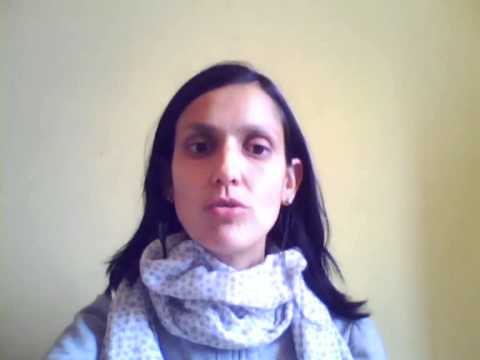 1. Primero vamos a practicar diferentes tipos de medicamentos. ¿Sabes qué significan estas palabras?
Gotas
Jarabe
Píldoras
Parches
Analgésico
Antibiótico
Antidiarreico
Antihistamínico
Antiinflamatorio
Vitaminas
2. Ahora te voy a decir una enfermedad y me tienes que decir qué medicamento utilizarías:
Dolor de oídos
Infección de garganta
Tos
Dolor de cabeza
Depresión
Diarrea
Falta de energía
Acidez de estómago
3. Por último, dime si entiendes estos tipos de médicos:
Pediatra
Cardiólogo
Cirujano
Dermatólogo
Endocrino
Fisioterapeuta
Ginecólogo
Neumólogo
Oftalmólogo
Otorrinolaringólogo
Psicólogo
Psiquiatra
Reumatólogo
Traumatólogo
Médico de cabecera
Alergólogo
Especialista digestivo
Médico forense
Neurocirujano
Neurólogo
Oncólogo
Radiólogo
Urólogo
Bueno, esto es todo por hoy.
Espero que esta clase os haya sido útil para recordar el vocabulario sobre medicina y salud.
Nos vemos pronto con más clases prácticas de español.
¡Adiós!
I hope you are enjoying my weekly interactive Spanish lessons. Follow this link for many more great resources to help you learn and practice Spanish.
Answers:
1.
Gotas: drops
Jarabe: syrup
Píldoras: pills
Parches: patches
Analgésico: analgesic
Antibiótico: anti-biotic
Antidiarreico: anti-diarrheal
Antihistamínico: anti-histamine
Antiinflamatorio: anti-inflammatory
Vitaminas: vitamins
2.
Gotas
Antibiótico
Jarabe
Pastillas
Antidepresivo
Antidiarreico
Vitaminas
Antiácido
3.
Pediatra: paediatrician
Cardiólogo: cardiologist
Cirujano: surgeon
Dermatólogo: dermatologist
Endocrino: endocrine
Fisioterapeuta: physiotherapist
Ginecólogo: gynaecologist
Neumólogo: pulmonologist
Oftalmólogo: ophthalmologist
Otorrinolaringólogo: ear, nose and throat specialist
Psicólogo: psychologist
Psiquiatra: psychiatrist
Reumatólogo: rheumatologist
Traumatólogo: orthopaedic surgeon
Médico de cabecera/Médico de familia: GP
Alergólogo: allergist
Especialista digestivo: digestive system specialist
Médico forense: forensic scientist
Neurocirujano: neuro-surgeon
Neurólogo: neurologist
Oncólogo: oncologist
Radiólogo: radiologist
Urólogo: urologist