Posted on 26. Jun, 2012 by Laura in Learning, Pronunciation, Spanish Grammar, Spanish Vocabulary, Videos
Advanced level Spanish video lesson looking into the subtle differences between the two Spanish verbs Saber and Conocer. It is tempting to simply translate both these verbs as "to know" in English, but in fact they have many particular uses and in this lesson we will analyse all of the details so that you know exactly when to use either Saber or Conocer.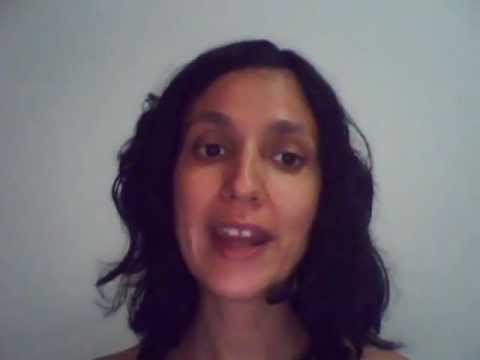 Hola ¿Cómo estáis?
Hoy vamos a ver las diferencias entre saber y conocer. Ambos verbos se pueden traducir como "to know" en inglés, pero se usan en situaciones diferentes.
Para expresar el conocimiento o desconocimiento de un hecho o información sobre algo, usamos el verbo saber.
Vamos a ver unos ejemplos:
Juan sabe donde está María.
Yo no sé tu número de teléfono.
¿Sabes dónde están mis llaves?
No sabemos cuándo iremos de vacaciones.
Miguel no sabe dónde va a trabajar el próximo año.
Para decir que alguien está o no está familiarizado con una persona, un lugar o un objeto, usamos el verbo conocer.
Yo no conozco a María.
Alberto y Alfredo conocen Madrid.
¿Conoces al hermano de Juan? No, no lo conozco.
No conocemos Barcelona, pero nos gustaría ir.
¿Conocen ustedes a los padres de María?
Para expresar el conocimiento o desconocimiento de un tema o disciplina de aprendizaje, usamos saber o conocer, dependiendo del contexto.
No sé nada de inglés.
Antonio sabe matemáticas.
Sabemos
Juan conoce la literatura española.
Para expresar el conocimiento o desconocimiento de una habilidad, o cómo hacer algo, usamos saber + infinitivo.
María sabe conducir.
Mi padre no sabe cocinar.
El niño no sabe comer solo.
Mi hija todavía no sabe andar.
¿Sabes hablar español?
Para decir que sabes algo de memoria, usamos el verbo saberse.
María se sabe los verbos irregulares.
Ella no se sabe la letra de esta canción.
¿Te sabes esa canción?
Me sé todas las canciones de Shakira.
Mis hijos no se saben las tablas de multiplicar.
Bueno, pues esto es todo por hoy. Para practicar, podéis intentar escribir frases con cada uso de saber y conocer y así os familiarizaréis con cada tipo de frase y será mucho más fácil usar estos verbos correctamente cuando hableís en español.
Que paséis una buena semana y nos vemos muy pronto con más español.
¡Hasta luego!
I hope you are enjoying my weekly Spanish lessons. Follow this link for many more great resources to help you learn Spanish.