Known as America's Brew Town, Milwaukee is a beer city if there ever was one. Tour Lakefront Brewery, hit a German biergarten, rock out at the Riverside, munch on mac & cheese pizza late-night, and wind down with the most epic Bloody Mary ever.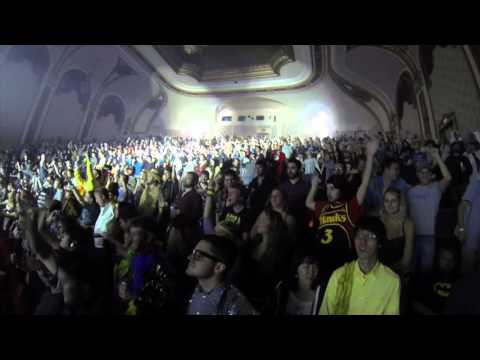 "Milwaukee is very much a beer city, and that's where our journey begins. Take a tour of one of the city's many breweries, such as Lakefront. Weekend tours tend to sell out, so be sure to book your spot early to avoid disappointment. Sample a few of their beers, and maybe a tasty bowl of chili as well, and then learn all about the brewery and its beer with the help of an energetic guide. For just 10 bucks, the tour is a great bargain, as you get four 6 oz samples, a souvenir pint glass, and a coupon for a free beer in a local establishment.
The famous beer scene of Milwaukee goes back to the 1850s and the German population living there. Head to the Estabrook Park biergarten to experience a little bit of Germany in Wisconsin.
Back in the city, the party continues at Bar Louie. Grab a table, to watch some sports, munch on tacos, and drink your free beer from Lakefront.
One of the best places to rock out in Milwaukee is the Riverside, especially when the boys from Umphrey's McGee are in town for a 3-night run…
After all that drinking and rocking, you'll need something to soak it up. A late-night favorite is Ian's pizza, where you can sample their many specialty pizzas by the slice. Try the mac and cheese or gyro – delicious!
You can't leave town without one more stop. Head to Sobelman's, a great spot for a hungover Sunday. The burgers are great, but the main draw here is their epic Bloody Mary. With around 15 garnishes, including a "bacon-ado," this thing is a meal on its own."