Sometimes you'll see food trucks like these parked in random places around town:

"The wafflewagon". It basically drives around to wherever anything is happening and sells waffles that are made inside the wagon, with toppings like ice cream and chocolate. Sorry for the bad photo, it's really hard to take a good one without flash at night.
"Bónus" is the cheapest grocery store chain in Iceland, so some of their food is of lower quality or is the sort of "last picks", like their fruit and vegetables that come from abroad. They tend to have a smaller selection compared to more expensive stores too. Their mascot is a funny-looking pig.
One of the larger Bónus stores, down by the waterfront. Bónus is generally open from 11.00 to 18.30 but on some days opens earlier or stays open later.
While this was actually taken in Hagkaup, one of the more expensive stores, similar things can be found in most stores. Hagkaup has a service where they'll deliver your groceries to you for free if you buy a total of 7.500kr or more (around $65 USD), but otherwise they charge a thousand crowns for the service.
This is the exit-door for the Bónus on Laugavegur. Tourists are often confused and try to go inside using the exit door, but there's actually another door to the right where you're supposed to enter.
Here is the enter-door. From here you go to the right to where you get carts, and continue on to the produce section. You're not supposed to go through to the left, which is the cashiering section.
Photo of inside a convenience store, possibly 10-11 which is one of the most expensive stores and is open around the clock. The fruits and vegetables in Iceland that you can't get fresh are usually available frozen or canned, but the quality of both is very, very bad compared to American fresh produce and I can't bring myself to eat them (canned food is probably the same quality as canned American food, frozen food is worse).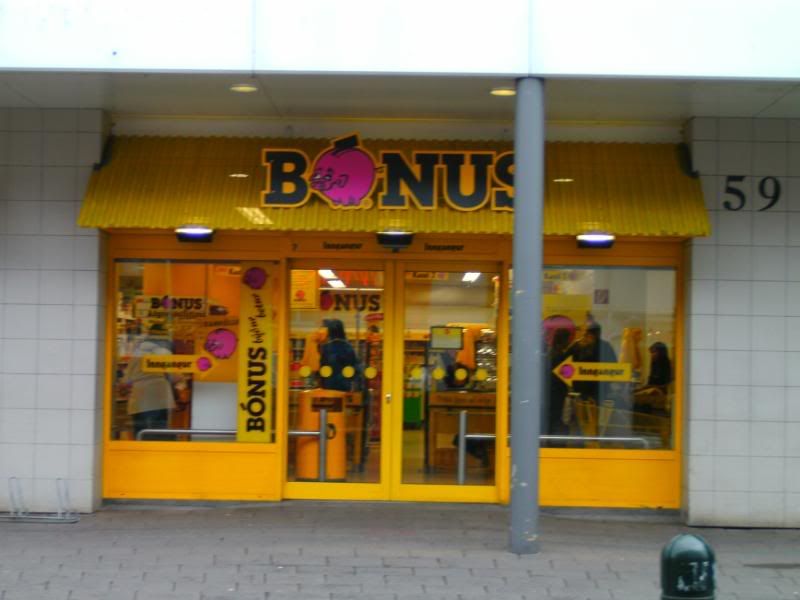 "Inngangur – Entrance". Bónus is also known for being the easiest chain to get a job at if you're a foreigner.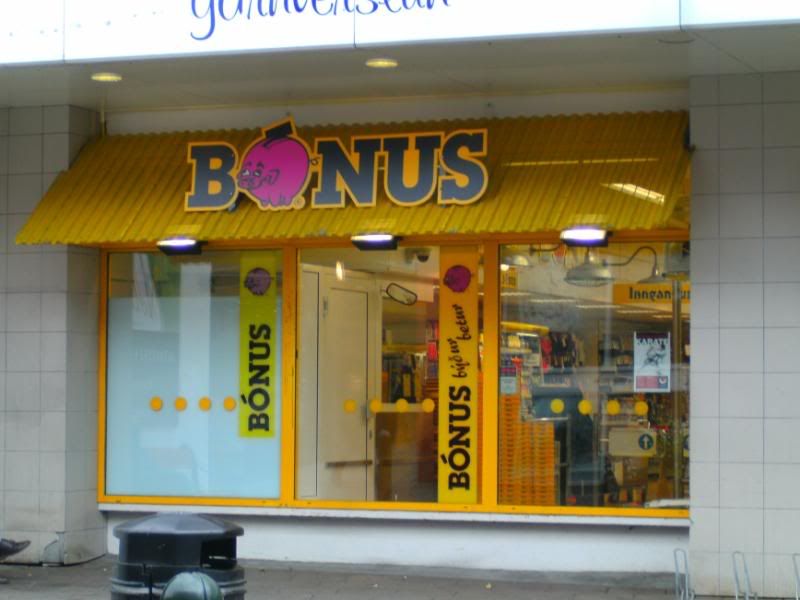 I have no idea why they have this window here. Usually when there's big glass windows or doors they put these round stickers on them. I have no idea why, but you'll see various forms of these stickers everywhere you go.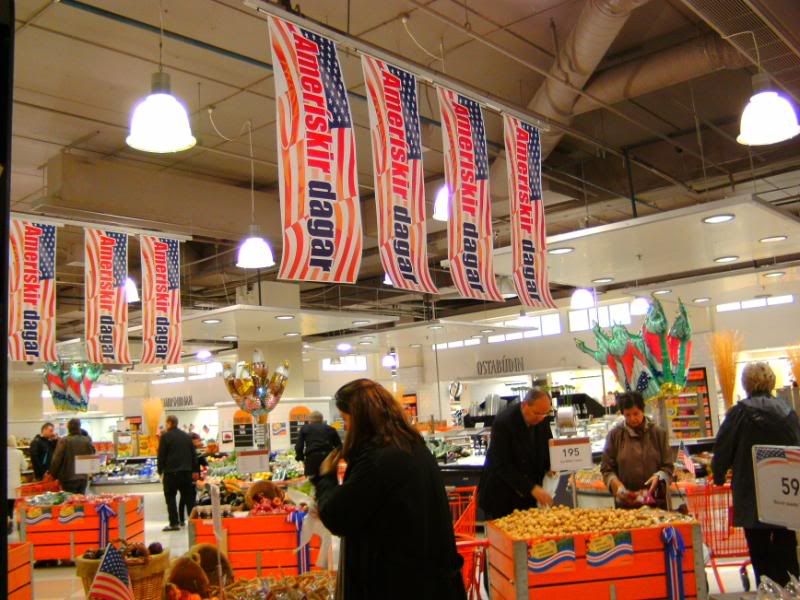 Hagkaup has "— Days" where they promote products from a certain country for about a week, shown here is "American Days". They'll have products from that country that are only available during this week, like cream soda (which you normally can't find anywhere in Reykjavík to my knowledge).
Keep learning Icelandic with us!
Build vocabulary, practice pronunciation, and more with Transparent Language Online. Available anytime, anywhere, on any device.