Posted on 17. Aug, 2010 by aziza in Culture
What does the word homeland mean? is the title of a beautiful song by Mohammed Fouad (محمد فؤاد), a very famous singer in Egypt. The song is originally taken from a film. It is a very emotional song about what homeland may mean to some. Surely, a homeland means something different for each and every one of us. As an Egyptian, this song rings a thousand bells to me about homeland.
I came across a new and very nice production of the song with lots of recent images from Egypt. The lyrics are provided below with my translations. I hope you enjoy it as I do!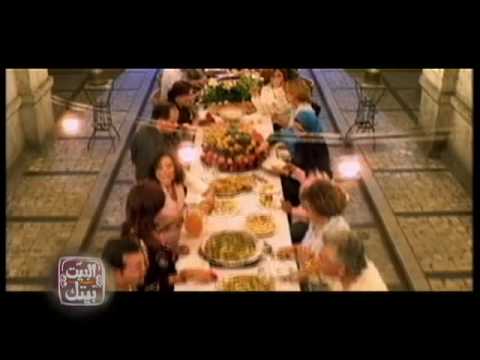 What does the word homeland mean?Does it mean land, borders, place?

Or a state of emotions?

Or what, or what, or what?

Tea with milk at a café

In Al-Dhahir area

And the afternoon breeze

In ElSayeda and Dir Elmalak areas

What does the word homeland mean?

Moisture spreading in the wall?

Or the sun filling the cold day light?
Or your mother or your sister?

Or recruits who served with you

On the burning sand?
What does the word homeland mean?

Does it mean smell and sound?

Days that look like each other

And years that go by?
But when we travel and the borders

Are thousands of miles away

We leave behind years of love

And a beautiful life

Or what?

Or do we take all of them with us?

Being shaken by happiness

Being gloomy by sadness

As we dream of reaching home
Even the sweat in our clothes

Makes us shaken by emotions

This is the meaning of a homeland!

يعني ايه كلمة وطن

يعني ارض حدود مكان

و لا حالة م الشجن

ولا ايه ولا ايه ولا ايه

شاي بالحليب على قهوة

في الظاهر  هناك

نسمة عصاري

السيدة و دير الملاك

يعني ايه كلمة وطن ..

نشع الرطوبة في الجدار

ولا شمس مغرقة برد النهار

و لا امك و لا اختك

و لا عساكر دفعتك

و الرمل نار

يعني ايه كلمة وطن

يعني ريحة يعني صوت

ايام بتشبه بعضها

وسنين تفوت

واما نسافر والحدود

يفصل ما بينها الف ميل

بنسيب سنين الحب

والعمر الجميل

ولا ايه ؟

ولا بناخد كل دول

هزة فرح

او غيم هموم

واحنا بنحلم بالوصول

حتى في عرقنا في الهدوم

بتهزنا حالة شجن

هو ده معنى الوطن