Let's learn more phrase to make your own sentences. You may want to ask where a product is when you go to a market.  I always was busy to live during my college for work and study; I had no time to spend at a grocery store.  When I had no idea where a product I wanted, I was so frustrating.  So, I had to ask any employee at the store.  I guess that you are possibly going to have the similar situation.  Let's learn useful phrase here: "Where is (noun)?"/(noun) 어디에 있어요?/ eo de ae it eo yo?   You also need to learn some words below.
Fruit/과일/gwa il
Peach/복숭아/bok soong a
Watermelon/수박/soo bak
Yogurt/요거트/yo geo tue
Potato/감자/gam ja
Strawberry/딸기/ddal gi
"Photo from by |__ianno__| on flickr.com"
Here are some examples you can make your own questions: 감자 어디에 있어요? 과일 어디에 있어요? 수박 어디에 있어요? 요거트 어디에 있어요?
It is very easy to make your own questions like these, and you need to find some product's names in Korean you always need. If you can't, just leave a message on my facebook and I will help you.
Please watch the video to learn more about today topic.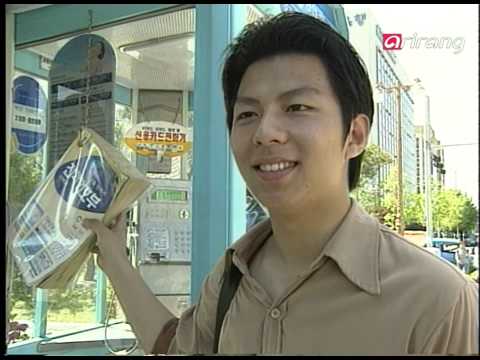 Let me know if you have any question regarding Korean.
http://www.transparent.com/wotd/