안녕하세요! Hello everyone! My name is Sasha, which I've been told is 사샤 in Korean. I'm from the USA (미국), but I currently live in China (중국). I'm an English teacher and blogger/videographer – you can usually find my work on the Chinese, Indonesian, and Thai Language & Culture blogs. I've never lived in Korea, and I can only say a few words in Korean, but I'm going to share some stories, photos, and videos from a trip I took there. During the summer, we had five days off and needed to exit China for visa purposes. Thanks to a good deal on flights, we decided to head to Seoul and spend Monday-Friday in the ROK. Here's a short run-down of our trip along with a few photos. More detailed posts and a few videos will be posted to the blog in the weeks and months to come.
Seoul (

서울

)
As is the case with most people, our Korea trip began in the capital city of Seoul. Coming from Beijing, our immediate thoughts about Seoul were that it's more modern, cleaner, and a bit more Westernized than the Chinese capital. Seoul is far and away the largest city in South Korea; if you count the whole metropolitan area, more than half of the country lives there. It's a city of stark contrasts – ancient culture and modern technology, peaceful temples and wild nightlife districts, impressive skyscrapers and drab housing projects. With just a few days to spend there, we did our best to pack a lot into a short visit.
Seoul is home to quite a few ancient royal palaces, so we knew we had to see at least one. We checked out Gyeongbok-gung (경복궁), the first palace used by the Joseon Dynasty. Considering its age and the fact that it's been razed by the Japanese twice, the palace is in great condition. There are also two museums that you can check out inside the grounds, and it's a good way to learn a bit about Korean history and culture.
From there we headed to Namsangol Hanok Village (남산골 한옥마을) – a free park with a few traditional hanok (한옥) houses. The aim of this park is to preserve Korean traditions and give visitors a glimpse into how life once was here in Seoul. Of course, nowadays most people live in high-rise apartments that don't look much different from the ones in London or New York. It's a nice place to stroll around for a couple of hours, and you can also check out the Seoul Millennium Capsule. Back in 1994, 600 items representing modern life and culture in Korea were buried in this time capsule to mark the city's 600th anniversary. It will be opened in 2394 – the 1,000th birthday of Seoul.
No matter where you are in Seoul, you can probably point out the N. Seoul Tower (N서울타워). Once the tallest building in Asia, this tower is located on Namsan Mountain (남산) and stands at 236.7 m (777 ft). From the observation deck, you can enjoy panoramic views of the city.
With the rest of our time in Seoul, we simply wandered the streets in search of local culture, food, and a good time. The central Gwanghwamun Plaza (광화문광장) is an interesting place to hangout, as you can watch local kids have a blast playing in the fountain. We also strolled around Insa-dong (인사동), a popular neighborhood that contains tons of antique shops and art galleries.
When it comes to food and drink, you've got endless options in Seoul. From street food stalls to high-end restaurants and everything in between, Seoul is a great place to munch. Having lived in China for a few years, we were admittedly excited to see Taco Bell, where they have fries bell grande! After our shameful experience (who eats Taco Bell before 2AM?) we redeemed ourselves by eating kimchi jigae (김치 찌개) for dinner. It took us over an hour to locate the hole-in-the-wall restaurant tucked down a random alley, but the juice was definitely worth the squeeze. This traditional Korean stew made with the national dish kimchi (spicy pickled cabbage) was amazing and something I often dream about eating again.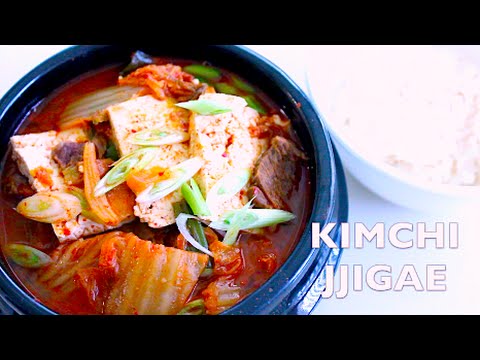 Learn how to make kimchi jigae yourself!
At night, we joined some friends who were living in Seoul and headed to Hongdae (홍대), an area around Hongik University full of bars and clubs. Korean college students definitely party harder than their Chinese counterparts, and we had a great night out there. Although we easily could have spent the whole week in Seoul, we headed out to see a bit more of the country.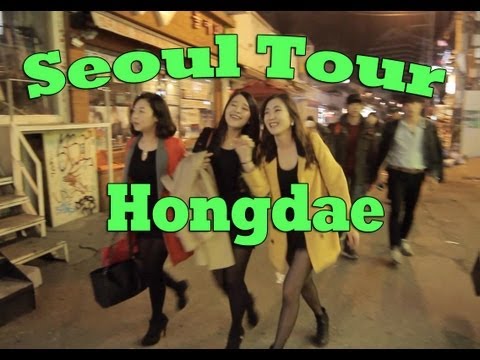 Hongdae by night.
Gyeongju

(

경주시)

We were fortunate enough on our visit that there was a Visit Korea promotion going on with free buses for tourists. Our plan was to head to Busan to visit a friend, but we decided to take advantage of the free ride and hop on the bus bound for Gyeongju, where we could then change to a bus for Busan. With just a few hours in between buses, we weren't able to do much there. Our afternoon was spent with a visit to the Bulguksa Temple (불국사) and a stroll up to the Seokguram Grotto (석굴암 석굴). It's too bad we didn't have an extra day so we could actually overnight in Gyeongju. My Korean students have told me it's a really nice place, so I guess I'll just have to go back!
Busan (부산)
The second largest city in Korea, Busan is famous primarily for its beaches. After a busy couple of months working in Beijing and the action-packed trip in Seoul, we were excited to kick back and relax for a few days. A friend of mine was living there at the time, so we simply spent our time catching up, lounging on the beach, feasting on Korean BBQ, and drinking plenty of soju (소주). As with the beaches in most Asian countries, it was a funny contrast between the locals and the foreigners. Whereas we donned our bathing suits and nothing more, locals chose to jump in the water fully-clothed. The white people try to get a tan while the Asians try to remain as white as possible.
There's a lot more to do in Busan – temples, parks, museums, markets, boat tours, and so on. It's also a very festive city – an international film festival, rock festival, and fireworks festival all go down here annually. If you're more into the outdoors, you can do a variety of hikes in the area. They've also got baseball, basketball, and football (soccer) teams in Busan if you'd rather be a spectator.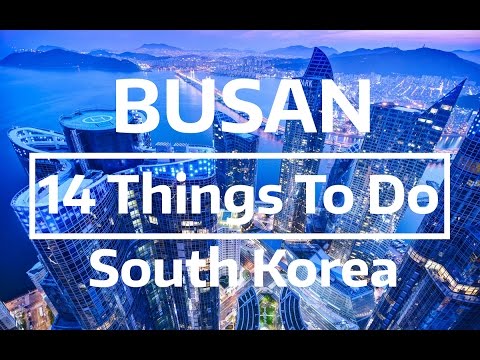 14 Things to Do in Busan
As per usual, our trip went by too fast. It was a short and sweet journey in Korea, and it definitely left me wanting more. Living in such a massive country as China, it's easy to sell Korea short. This trip made me realize that although it is a small country, there's still so much to see, do, and learn in Korea. Hopefully I'll make it back there for another visit one of these days, or who knows – maybe I'll just move there.