Here is for the basketball fans (who are also wanting to study more Japanese) out there. Try watching Kurokono Baske (黒子のバスケ、くろこのばすけ) online to enjoy one of the most popular Japanese animations on basketball.
In the past, I have brought up the idea of watching Japanese news, movies, or animation, etc.. whatever you might enjoy watching and watching it over and over to get used to certain expressions. Well, if you like basketball, here is the one you can try. This animation series is based on the original manga (漫画、まんが). This story is about one of the high school basketball teams, trying to make their way up to national tournament.  I was surprised to see the wikipedia entry for this animation/manga. (If you are interested, here is the link.)
There were two seasons worth of episodes aired for this animation. The second one just ended not too long ago. The reason why I am suggesting to watch the episodes from Kurokono Basuke is because most of their episodes have English subtitles.
Here is the quick video on Kurokono Basuke. This video summarizes some good parts of the animation series.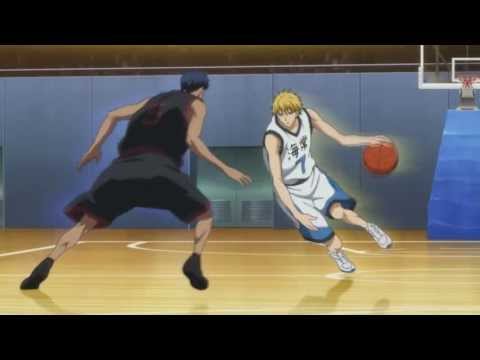 If you liked the above, you can enjoy the animation series from one episode at a time by going to the link here.   I am not sure how long there links will be valid, so enjoy while you can if you like it.
Even if you don't watch the entire episode or not too crazy about basketball, here is the funny one you can enjoy.
They also have pretty good opening song to go with the anime. Here is the one for you to enjoy.
Hope you will enjoy watching this anime( アニメ). I think this is a passive way of learning Japanese, but if you would like to relax one day but learn a bit of Japanese, enjoy these!