Summer is here and is has been fantastic in New Hampshire so far! Sunny, hot day:) Great days spent at the lakes, rivers and the ocean so far! Love living here:)
I think that sumer is treating Poland really good so far as well! So to make your day even more happy, here is a little summer polish poem for you:)
Biega lato po lesie,
biega lato po łące.
Tańczy z wiatrem na polach,
wącha kwiaty pachnące.
Kąpie się z nami w morzu,
kąpie się z nami w jeziorze.
Częstuje źródlaną wodą,
w berka z nim zagrać możesz.
Zaprasza na górskie wyprawy,
w pachnącym nocuje sianie.
Zobaczy jak słońce wschodzi
i z nami zje śniadanie.
Summer runs through the forest,
summer runs through the meadow.
Dancing with the wind in the fields,
smelling fragrant flowers.
Bathes with us in the sea,
bathes with  us in the lake.
Treats everyone with spring water,
tag you can to play with him.
Invites you on a mountain expedition,
staying overnight in a fragrant hay.
It will see as the sun rises
and will eat breakfast with us.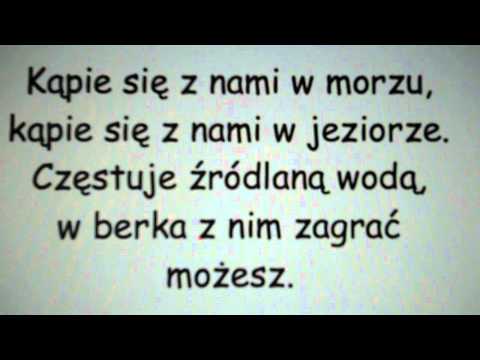 Do następnego razu… (Till next time…)