Hej, dear readers!
On the 10th of June, 2011, I posted my last Swedish language video, a review of my series Swedish with Steve, here on the Transparent Swedish Blog. It was my final year of high school and I was planning a return back to Sweden to study Swedish at university level. My plans ended up working out – albeit after a particularly high level of uncertainty and confusion – and in three months from now, I will finally be a Bachelor of Swedish and Nordic Languages! The reason why I stopped making videos was so I could focus on my studies and realize this dream.
I have now reached a time in my university career in which I can plan my own studies and do everything at my own pace. As a result, and after several months of contemplating, I have decided to take up making Swedish videos again. So, here's to the start to a new season of Swedish with Steve!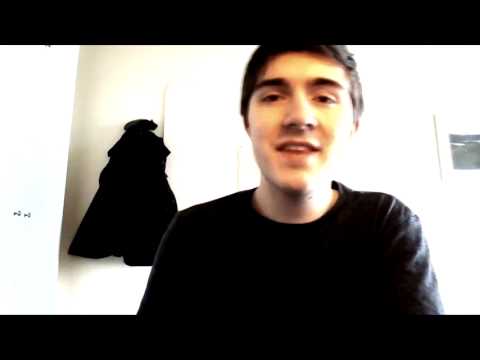 This episode covers the Swedish verbs bo and leva, which both mean "to live".
The English verb "live" can be used to specify both where one lives and that one lives or is alive. In Swedish, there is a distinction between att bo and att leva. Bo is the word you use when you want to tell someone where you "dwell" or "reside". For example:
Jag bor i Sverige. – I live in Sweden.
Du bodde i Venedig i ett år. – You lived in Venice for a year.
Gustav bodde på en gård som barn. – Gustav lived on a farm as a child.
Leva, on the other hand, means "to live" as in "to be alive". It pertains to the experience of life itself. For example:
95-åringen lever fortfarande. – The 95 year-old still lives/is still alive.
Sångerskan levde ett hårt liv. – The singer (female) lived a hard life.
Hennes minne lever vidare. – Her memory lives on.
It is incorrect to say *95-åringen bor fortfarande as a sentence on its own – you have to specify where if you use bo. For instance, you could say:
95-åringen bor fortfarande i byn. – The 95 year-old still lives/is still living in the village.
However, while it's true that bo and leva are not interchangeable, it is not incorrect to say the following; it just has a different meaning:
Jag lever verkligen i Sverige. – I really feel alive in Sweden. (Lit.: "I really live/am really alive in Sweden.")
It makes more sense if you compare your living situation in one place to that in another:
Jag levde inte riktigt i Danmark. Jag lever däremot i Sverige. – I wasn't really alive in Denmark. I am, however, alive in Sweden.
(Denmark is most certainly a lovely place to live, but my fictional example character didn't feel as "alive" in Denmark as in Sweden. To each his own. :))
When it comes to philosophical statements about society, it makes much more sense to say:
Vi lever i ett perfekt samhälle. – We live in a perfect society.
than to use bo. We don't reside in society; we live it each and every day.
Lastly, as a reminder, Swedish verbs are different from, for example, the Romance languages, in that they are not conjugated based on person (yay!):
Hope you enjoyed the video and learned something! Have a great month of March, everyone!