It's that time of the year when the people from Limburg and Brabant get together to enjoy a time to drink, be jolly and be crazy…carnaval! If you are in the area or are interested in some of the events, here are just a few of the many events in cities and towns throughout the area.
Leechsjtoet is dialect for lichstoet or light parade. I put this first because it isn't only my favorite, but it also takes place in the town I call home. The parade will take place this Sunday at 5pm with several opening events. According to the Lichstoet Beek website, the event attracts anywhere fro 20,000 to 30,000 people each year. It is quite fun, especially if you have children, because all the carts, wagons and people have some sort of light installation.
Grote Optocht van Mestreech
The big parade in Mestreech (dialect for Maastricht) is set to take place this coming Sunday at 1:33pm. It is considered one of the best carnival parades in the Netherlands because many families from Maastricht have continued the tradition of making very elaborate costumes. There are many other activities going around Maastricht throughout the weekend and the following week. It just depends on the type of atmosphere you most like. The Maastricht carnival website has more info.
For those who are interested in seeing what the Grote Optocht van Mestreech is all about, here is a video of last year's. Let op: The commentator is speaking in Mestreech dialect.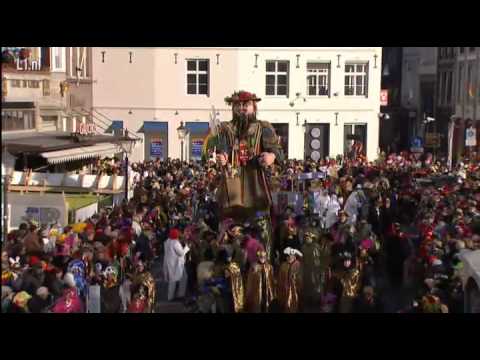 Brabant, like Limburg, celebrates carnival. Although I have yet to visit Brabant during carnival, from the research I've been doing, there are very similar events: parties at markten, parties at bars and parades in different cities and towns. From the pictures and videos I saw, Den Bosch seems to be the funnest place to be, at least when it comes to the big cities in the region.
Some people love carnival while others absolutely hate it. If you have never celebrated it, I highly recommend that you try it out, at least once! There are plenty of activities and events going on in the cities and towns of Brabant and Limburg.
What are your thoughts on carnival? Are there any particular events you like?